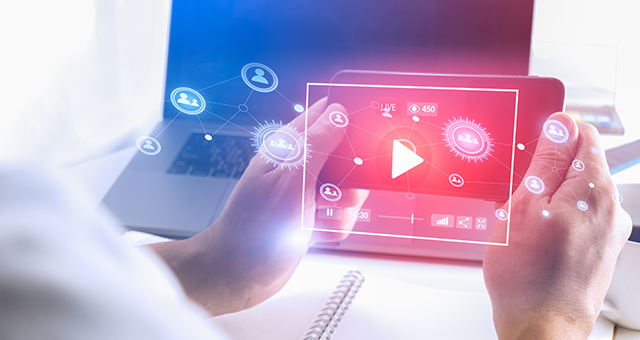 Video Ads is one of the most effective advertising models in the online advertising world that allows you to combine audio and video and communicate with your consumers by storytelling the product or service. It's more impressive and catchy than display ads, which means a high conversion rate.

THEADX allows advertisers to broadcast video ads using in-stream, interstitial and in-article publishing.

In-stream : With video streaming option; Your video ad will run before, during, or after video content. Video content that the user watches will not appear while your ad is running.
Preroll:

The model where the ad video is shown before the video feed starts.

Midroll:

This is the model showing the occasional commercial video while watching the video.

Postroll:

This is the model showing the occasional commercial video while watching the video.
In the Interstitial video delivery option, your Ad will be played in front of non-video content. (For example, news content, video games) Your ad spans almost the entire screen, and users can't see the content until the video ad is finished or skipped.

In the in-article video delivery option, your video ad is uploaded and run as a standalone video player between paragraphs of text / text content..
The most effective video ads are between 10 seconds and 15 seconds. If you want to create a longer-term ad, you should give the main message you want to give within the first 10 seconds. It should be remembered that video advertising content should perform different actions such as serving the brand's rememberability, directing the company to the website, and encouraging the purchase of a product!

With html5 ads you create, you can run video ads on display ad slots. For example, by creating html5 video ads for 300x250 display ad space, you can run on 300x250 ad slots of websites.
Available Sizes
You can use any size from 320px to 1920px with a 16: 9 (length: height) ratio.
(Ör: 320x240, 640x360, 960x520, 1280x720, 1600x900, 1920x1080, etc.)
For example, if you have a new product;
If you want to promote this product in the best way, video ads as well as display ads will be the most suitable advertising model for you. Instead of telling visitors about your product in limited spaces with fixed visuals, you can create effective campaigns that visitors understand better by storytelling them with video ads. You can also make your campaigns highly productive and efficient by using the right targeting of your advertising budge.