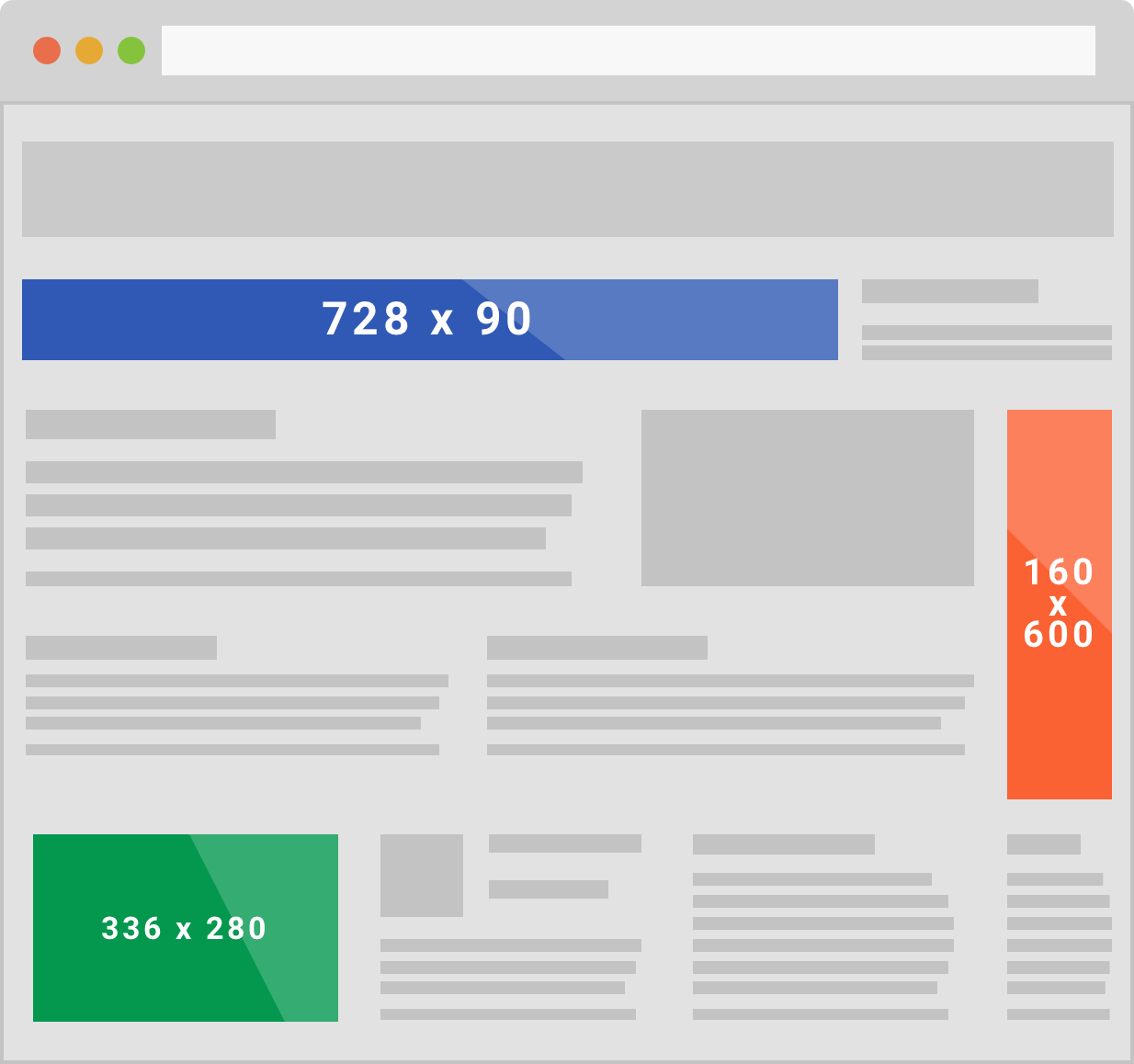 Instead of finding your customers by searching for you, you can use THEADX Display ads if you aim to reach potential customers you think will be interested in your product or service, increase product and service increase and increase customer loyalty and brand awareness. This model makes it easy for you to reach your target audience directly, allowing your ad to be featured in many different publishers, allowing new visitors to access. It also creates a sense of trustworthy brand for users who see your ad on trusted publisher sites.
Repeated display of your display ads with a long-term and stable strategy is very important, because repetition of these ads will constantly remind your audience of your products and services.
Display or banner ads, Jpeg or gif format images can be displayed in selected ad areas of selected sites, or rich content HTML ads can be created.
Accurate and Professionally crafted display advertising is another important factor that enables you to reach large audiences. You can engage users in text, image, video, or rich media formats. Where your ads run on the website is an important factor because it will affect your display rate. You can attract visitors' attention by running your ads at the top of their web pages.
Available Sizes
| | | | | |
| --- | --- | --- | --- | --- |
| 300x250 | 728x90 | 970x250 | 120x600 | 160x600 |
| 800x600 | 250x250 | 300x600 | 336x280 | 320x480 |
| 320x100 | 200x200 | 300x50 | 320x50 | 468x60 |
For example, a newly opened clothing company;
If you are a clothing company and you have just opened or if your website has a small number of visitors yet, if you want your brand to be known by many people, you should reach out to many visitors on the internet and promote your brand. Remember, the way to increase your sales is through successful, focused advertising campaigns. You should use the dimensions in your campaigns where you can get the highest impressions and target the most visible areas on the website.
As a general rule, larger ad sizes perform better than long ad sizes because they are easier to read and, when positioned well, attract visitors' interest and significantly increase your earnings.